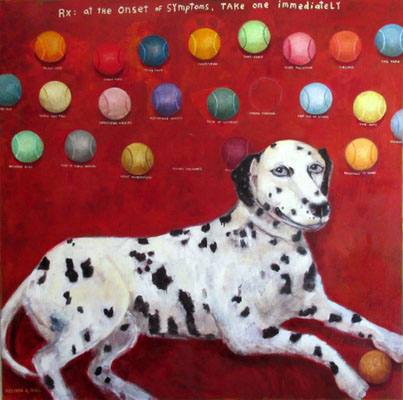 Giacobbe Fritz Fine Art
702 Canyon Road
Santa Fe, New Mexico 87501

OPENING:
Friday, July 12, 2019
5-7 pm








"We all need a little comfort from time to time. Whether in the sense of consolation or in the sense of freedom from pain or constraint, humans and animals alike, rely on self-soothing remedies during times of stress and imbalance.

The list of possibilities is endless, after all, what may be one man's martini may be another man's macaroni and cheese.

Gimme Comfort, is a colorful and humorous collection of narrative paintings, spotlighting some antidotes to the chaotic times we live in".